Manulife - Association Health and Dental
Association Health and Dental plans offer 8 different plan choices with options for Dental only and Dental + Drug benefits.

To apply and to learn more about the Association Health and Dental plans click here.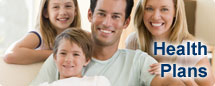 Tags: association_health_dental
Implementing a retirement, estate, and any other form of financial plan may consist of investing in mutual funds, insurance products (such as segregated funds) and other financial instruments. Prospective investors should always obtain a copy of the offering documents in respect of each investment product (such as prospectus, information statement or folder, insurance contract, etc.), and read it carefully, including discussion of any risk factors, fees, expenses, terms, conditions and restrictions. Consult your personal tax and legal advisor before investing.
HollisWealth®, a trade name of Investia Financial Services Inc.